Thought bubbles
There was a time when comics were just for kids and artists made images for grown ups. I'm not sure if that many artists have been able to make the switch to working for a younger audience, but certainly illustrators and other narrative based artists have been able to successfully address a more adult audience. Working primarily through the graphic novel they've turned the visual language of thought bubbles and sequential boxes from a simple three act gag into a rich art form that blends story telling with image making, the framing and pacing conventions of cinematography with narratives that are deeply personal or fantastical.


The development of storytelling through illustration hasn't stopped there. The boundary between fine art and graphic novels is becoming increasingly porous, as Carolina Miranda's recent Comic Relief article in Art News points out. From the early counter-culture cartoons of Zap comics to the post punk fanzines and comics of Gary Panter, these artists have been challenging what constitutes comic art for decades, from the content of the narrative, who the story is for or the form of image making itself, such as the painterly gesture of Panter's work. As Panter points out in the article "When I was coming up, there were these giant walls between comics and art—but the younger generation doesn't see those walls, I always felt I had to explain, 'This isn't for kids.' That's not so much the case anymore."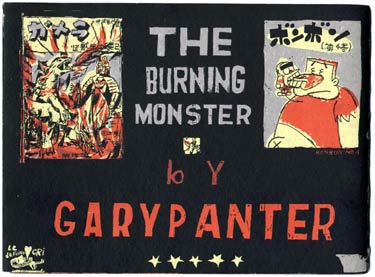 One look at this years' Thought Bubble Festival of sequential art that starts next week in Leeds, will tell you that comics are for everyone. The festival celebrates everything from superhero comics to independent and small-press artists and writers. This years' festival sees artist and writer residencies from Matthew Sheret, a writer and co-founder of We Are Words + Pictures, a team who promote the work of comic book writers and illustrators in the UK and Kristyna Baczynski an illustrator, designer and comic book artist, along with guest appearances from a wealth of comic book, cartoon and animation talent. If you're interested in this area of visual communication it's worth having a look at the Festival's guest page for a comprehensive list of who's who.
---
Back to blog listings